Hello,
​
Merry Christmas and Happy New Year, friends!
I hope this season brings you joy and that you're able to spend time with the people you care about, even if it's over Zoom!
As we start the new year, let's stay positive and proactive. Stay safe, stay active, and always remember that anything is achievable if we work hard and stay focused.
Just to stir your imagination, I asked an artificial intelligence image generator to produce a happy couple with the theme of "living longer better", and a beach in the background. Here's what it produced for me in a few seconds. Astounding really!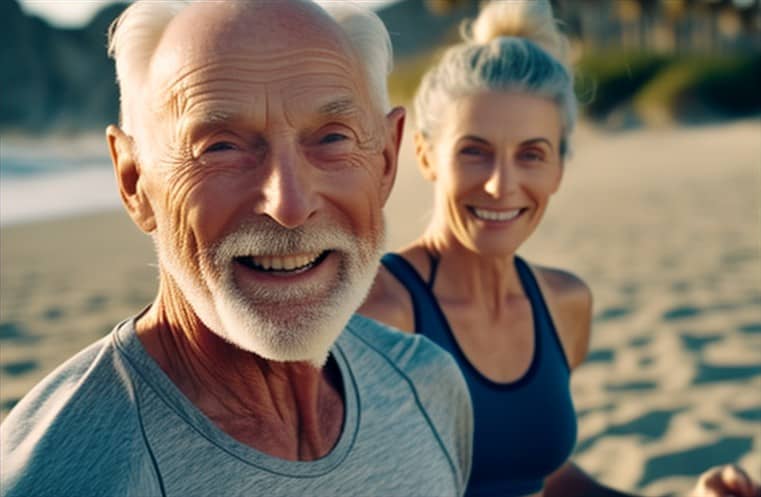 Here's to another great year!